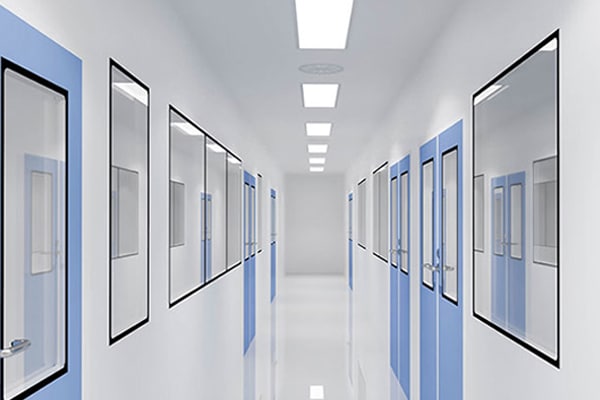 Apex Double Glass View Panel system are especially designed for the cleaning needs of the Surgical Clean Room, Food Industries Clean Room and pharma clean room. Which is completely silicone sealed, and includes a micro-perforation profile with an integral silica gel moisture absorption system, designed to eliminate fogging. Rounded corners to be added to the strength of the clean room window unit and enhance their appearance.
Tempered / Plain glass (4-5mm) in place of the laminated glass is available upon request.
Two Glass of 4/5 mm thick on both side
Double glazed flush on brick wall
Double glazed flush view panels
90 Degree angles on the corners
Silica gel filled in the frame inside.