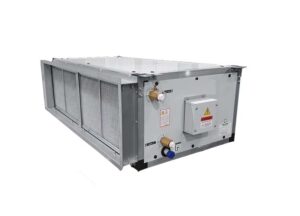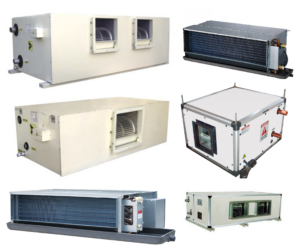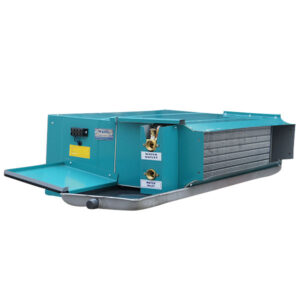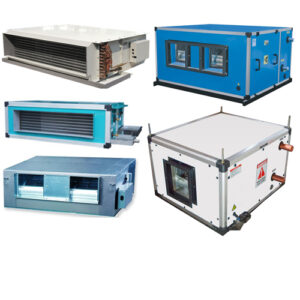 Single Skin Fan Coil & Double Skin Fan Coil (Ductable / Split Celling suspended)
Apex Industries is a reputed Manufacturer & Exporters of a wide range of Fan coil unit, Single skin Galvanizes & Double skin. Our vendors employees are using the most modern machinery to carry out production and other related processes perfectly. We work as a team in understanding the need of the customers, keeping each other's business interest intact so that we could deliver products at the right time and within the most competitive rates. Panels and frame are made of galvanized steel, properly punched for fixing both accessories and the unit itself.

 HIGH EFFICIENCY COIL
The coils are made of seamless tubes expanded into aluminum fins in continuous block. The connections have brass headers with female fittings and provided with easily accessible vent and drainage valve.

 LOW NOISE
Thanks to the rigidly bolted panel, dynamic and static balancing test of fans, maximum to reduce the vibration and noise. Coupled with high quality insulation material inside the unit, superb low noise performance is achieved.

 MULTIPLE ESP AVAIABLE
Stand units come with ESP 12/30/50Pa, able to suit different applications.

FAN
The fan decks are composed of double suction centrifugal fans with aluminum impellers and 3-speed fan motors. Each fan motor assembly is dynamically balanced.

DRAIN PAN
Drain pan with integral thermal insulation and professional welding skill enable all condensation water to be collected and prevent leakage.

FILTER
Filter is made of aluminum net and aluminum frame, easy to clean and replace.