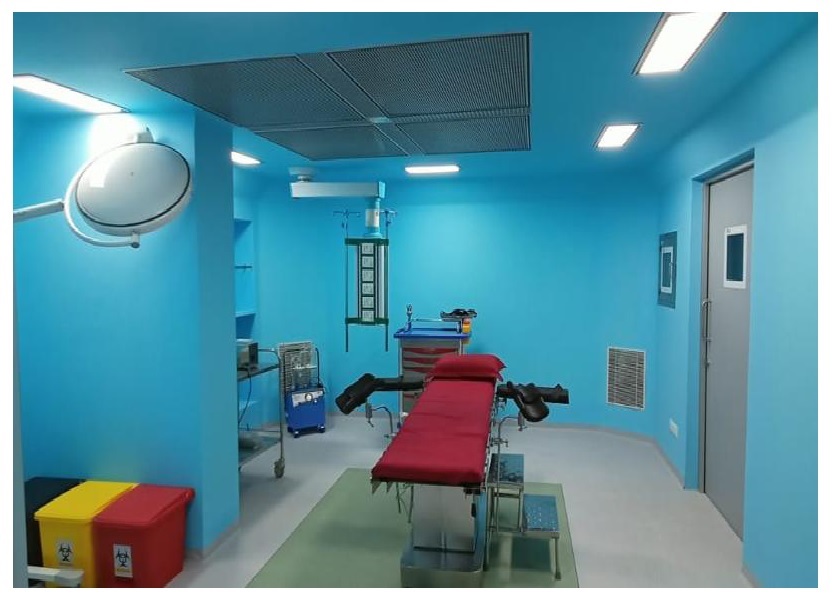 IVF Modular Operation Theatre manufacturer
IVF Modular Operation Theatre manufacturer
IVF Lab manufacturer (Modular IVF Lab manufacturer)
Apex Industries Specialized in Building Integrated Solution for Modular Operation Theater as NABH Standard, We are one of the best IVF Modular Operation theatre manufacturer at Ahmedabad INDIA, we have expertise for modern concept of IVF operation theatre where all international modern technology introduced to provide best possible surgical care to the patient. This covers OT table with laminar air flow, purifies air within the IVF Operation Theater through Air handling units and HEPA filters and our products are future proofed and hygienic as called sterile construction with a superior quality & seamless finish at all. (Top 10 modular operation theater manufacturer in INDIA)
A rapid and hassle free installation minimizes disruption to your department, achieved by manufacturing modular systems in ideal conditions; in a manufacturing facility, built to tolerances only achieved in a factory environment, then assembled at your facility. The pre-manufactured modular rooms are rapidly assembled on-site within time frame.
SOME OF THE IMPORTANCE FEATURES:

Easy and fast installation of modular cleanroom puf panels

Antibacterial paint

Glass modular OT, digitally printed toughen glass for the walls

OT doors that ensure hygiene

High performance equipment's

OT doors that provide the protection against any contamination

Certified equipment that offer a sense of reliability

Achieving the cleanroom classifications, as class 100 on OT table

Laminar Air flow unit with HEPA filters to proves the laminar treated air

Panel thickness- 50MM/ 80MM/100MM

Insulation Puf (40 kg/M³) or Thermocol or Rock wool

Standard wall partitions are a composite

Construction of two skins Stainless Steel 304 sheets.