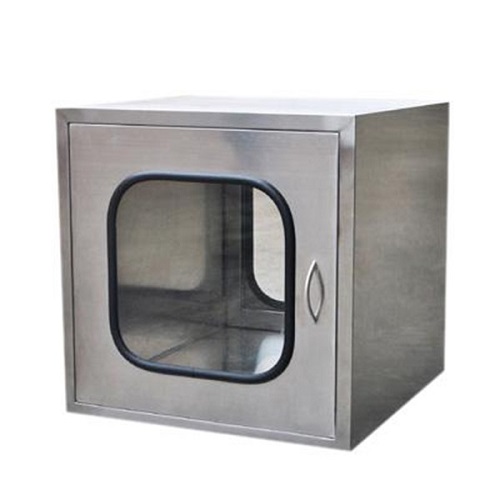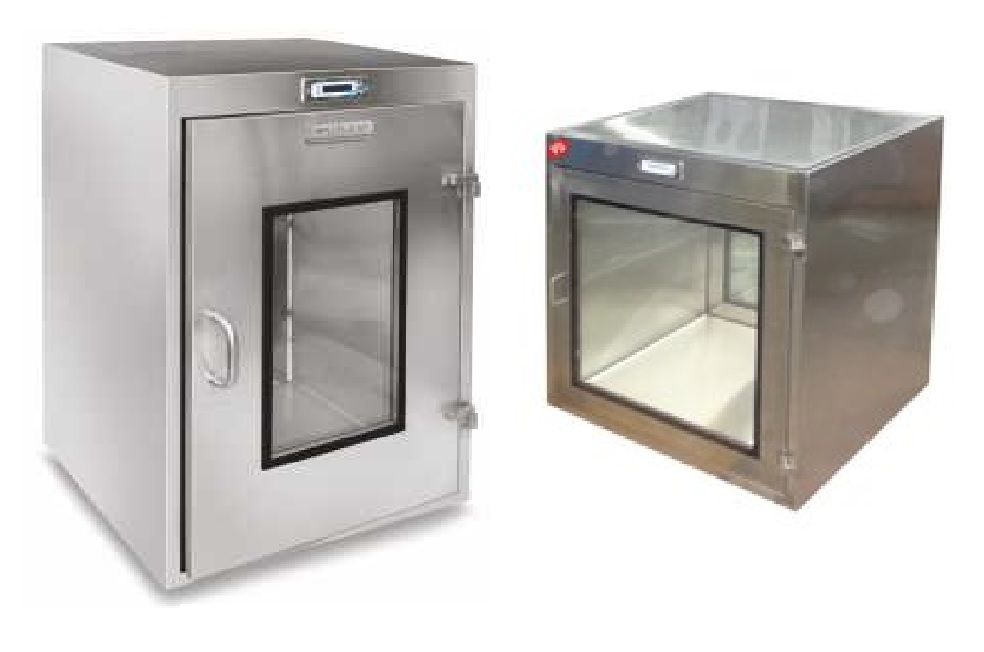 Static Pass Box Manufacturers in Ahmedabad
Static pass boxes are used to transfer materials between two rooms of equal cleanliness levels and are designed for minimal personnel movement while dynamic pass boxes are used to transfer materials from uncontrolled to controlled environments.
Our Pass Boxes follow global and of highest design standards, giving you the option of the type of pass box depending on the containment level and transfer of material from one cleanroom to the other. We also supply them for flame-proof areas.
Cabinet Fabricated in SS 304/316 Static Pass Box
SS 304 Hinges and Door Handle
Doubled Skin Cabinet with Doors and Toughed Glass
Electro Magnetic Interlocking System
Feather Touch controller for Door/Light/Hour Meter for UV
Pre-Installed White and UV Germicidal Light
Sound Level Minimum 65db
Power Supply Single Phase 220V 50 Hz
Static Pass Box Functioning :

It has two doors at its extreme.

The doors are provided with a glass window so that the material kept for transfer can be seen.

One door opens in the cleanroom and the other door opens in the other room.

The doors are electrically interlocked type, hence only one door can be opened at a time.

It prevents the direct flow of air from the cleanroom to the other room and vice-versa.

It helps to achieving the objective of material transfer without compromising the cleanliness level of the cleanroom.