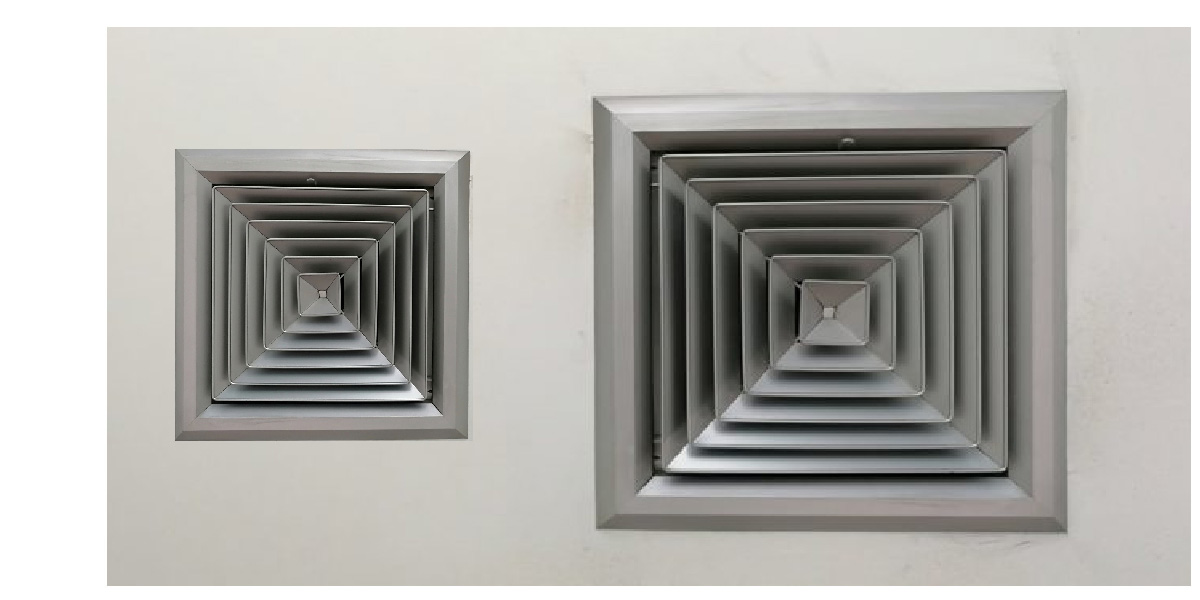 Apex Industries is a Supplier and Exporters of Eye ball Jet Nozzle HVAC Air Diffusers are highly suitable for delivering a high stream of air over long distances. Its ability to deliver an accurate airstream makes it suitable for spot cooling applications. Its angular movement allows the air stream to be delivered through a wide area of direction either in full jet position or in reduced jet position.
The Jet Nozzle Diffusers spout is fully reversible, rotating through 180 degrees. Jet Nozzle Diffusers can be fixed directly to the round ductwork. gasket is sealed around the back of the Jet Nozzle Diffusers to avoid air leakage.
Jet Nozzle Diffusers are suitable for large spaces or area with high ceilings, such as theatres, concert halls, gymnasiums, mall atriums, exhibition halls, etc. Multiple Jet Nozzle Diffusers can be integrated in a single panel for large volumes of air. The design of Jet Nozzle Diffusers allows for a long distance throw along with trajectory control.
Apex Industries Jet Nozzle Diffusers are also available with manual or motorized operation. For motorized operation, an actuator is provided to control the direction of the spigot.
Our Jet Nozzle Diffusers are available in various colors of client's choice, that will suit the aesthetics of the area of application.