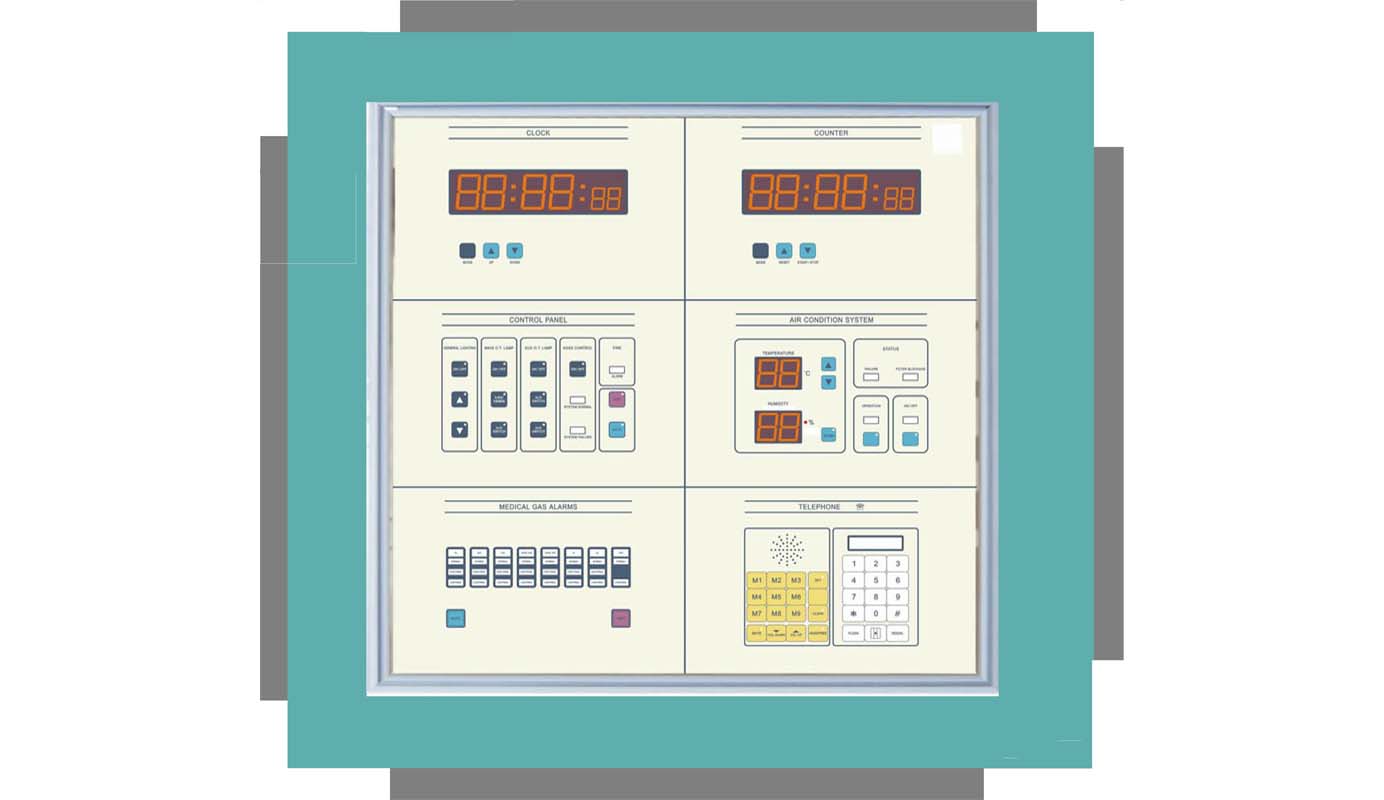 Membrane type Surgeon control panel
The Surgeon control panel designed to cope with technology & Equipments in modular operation theater environment, Our Surgeon control panel meet the electrical safety codes for high & low voltage system, working as per client's specifications and requirements, we are offering entire set up of Surgeon Control Panel. Safety standards are key factors taken into consideration and well adhered to. We assure that we assist in offering the complete set up which is defect free and easy in handling. We assure that each part is reliable and safe in use and thus give better performance, unlike others.

Day Time Digital Clock Time Elapsed

Time Digital Clock

Temperature & Humidity Display with Controller

Peripheral Light Controller

Medical Gas Alarm

Hands Free Telephone

New technology means regular upgrades and changes.

All the controls for the Surgeon Control Panel are provided on a membrane type, micro controller based electronic control mounted in the theater wall panel. The control panel is user-friendly and case of operating and maintenance purpose.