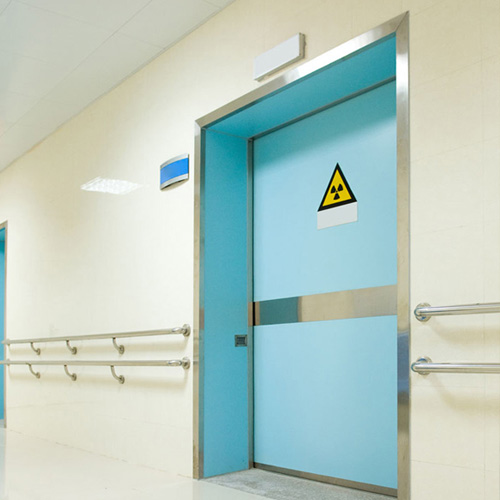 Our lead lined door only provides effective protection against X-rays and meets the standards in force if there is continuity of the radiation shielding over the entire door, from one end of the lead lined partition to the other: the door frame, the leaf (or 2 leaves, as the case may be) and the porthole or vision panel, if there is one.
lead lined X-ray doors sets for radiation protection
Apex Industries manufacture fully customizable X-ray protective lead lined and none lead lined door sets. They are manufactured to the latest hygiene regulations in infection control for use in a medical, dental, veterinary or radioactive environment. Designed to match existing decoration, exact dimensions and to the highest quality available the door sets provide maximum radiation protection while still providing an aesthetic look and finish. The x-ray door sets are constructed in our own unique tried and tested manufacturing methods with high-tech & advance experience to insure maximum radiation protection to the highest quality available.
X-ray protective door sets are available in a range of finishes ranging from high grade raw materials, pre primer painted, Powder coated, Spray painted, plastic laminate, Warning lights and various ironmongery can also be supplied.