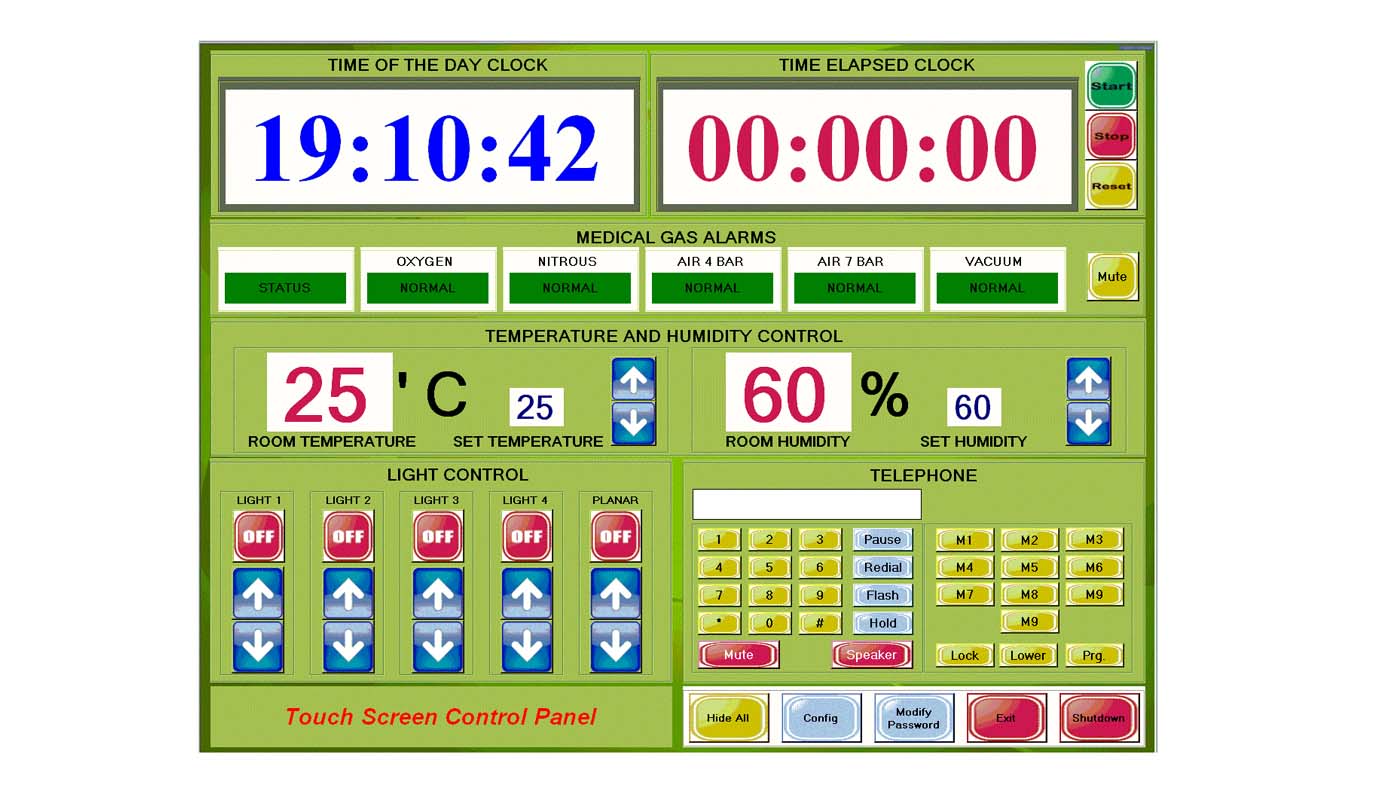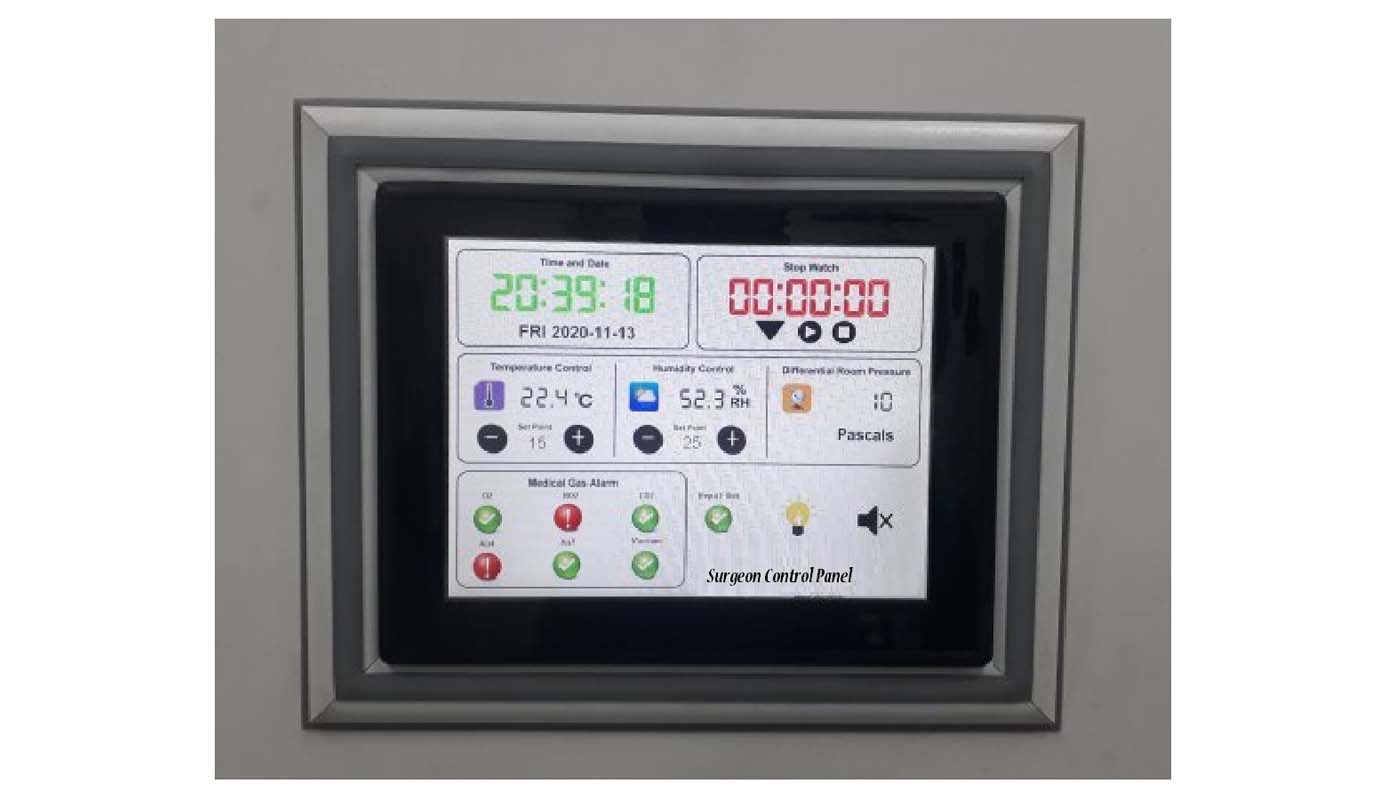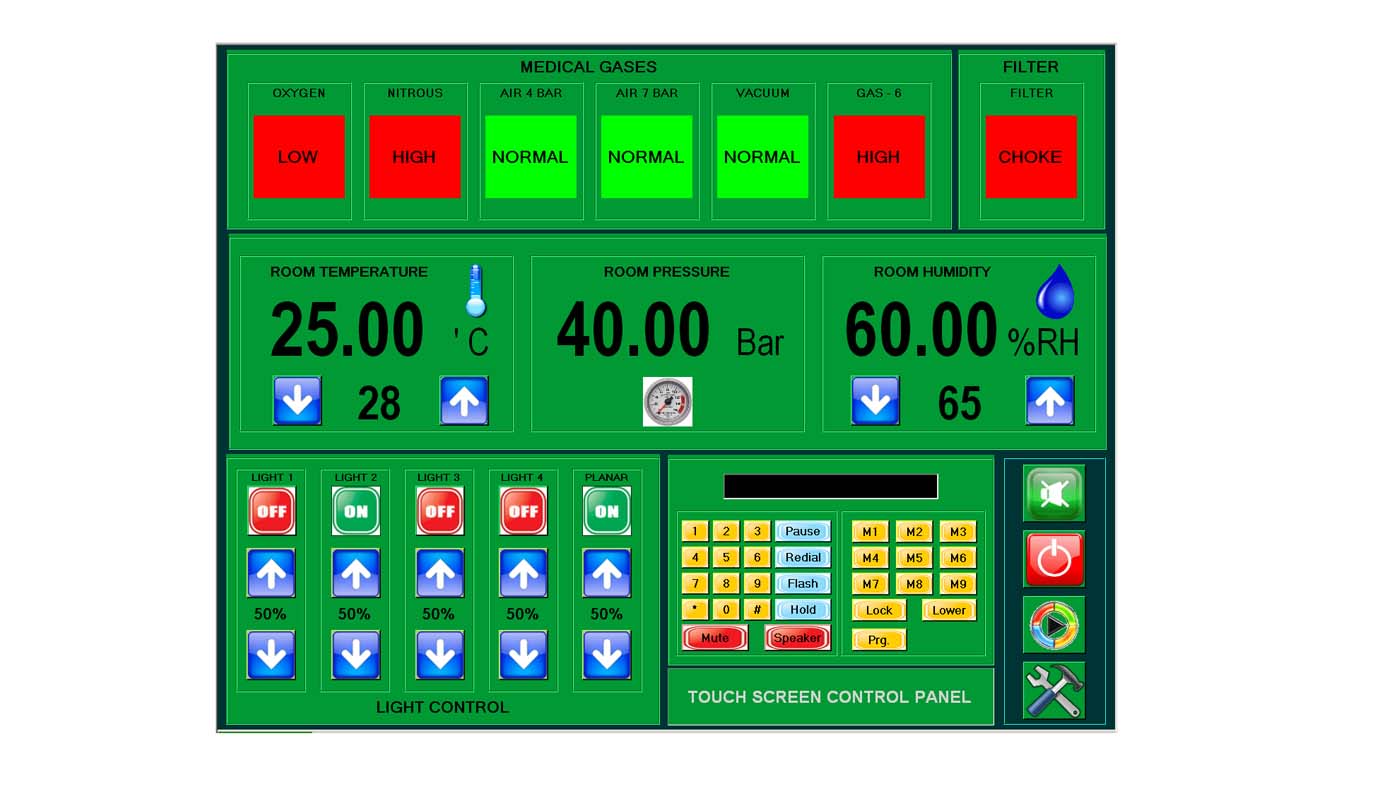 Touch Type Surgeon Control Panel
With the HMI / Touch Screen Sensitive Monitor (which can be operated directly at the touch of a finger), operating and monitoring of technical equipment in medical locations and other areas could not be simpler. The graphical interface is capable of displaying all kinds of complex topologies. The status and command information/follow-up action information are presented in a manner that is well-structured and clear. The Surgeon control panel designed to cope with technology & Equipments in modular operation theater environment, Our Surgeon control panel meet the electrical safety codes for high & low voltage system, working as per client's specifications and requirements, we are offering entire set up of Surgeon Control Panel. Safety standards are key factors taken into consideration and well adhered to. We assure that we assist in offering the complete set up which is defect free and easy in handling. We assure that each part is reliable and safe in use and thus give better performance, unlike others.
Future proof – additional alarms, interfaces and controls can be added by simply modifying the software within the panel e.g., there is no need to cut a hole in the panel facia to add a new button or indicator. The screen's smooth surface makes it easy to clean and it is designed to withstand the aggressive cleaning agents commonly used in operating theatres, additionally, the touch screen's innovative ergonomics are particularly well suited to medical staff needs. All the essential data for supervising the operational status of the theatre can be viewed on a single display.




HVAC System ON/OFF

Day Time Digital Clock Time Elapsed

Time Digital Clock

Temperature & Humidity Display with Controller

Peripheral Light Controller

Medical Gas Alarm

Hands Free Telephone

New technology means regular upgrades and changes.

All the controls for the Surgeon Control Panel are provided on a membrane type, micro controller based electronic control mounted in the theater wall panel. The control panel is user-friendly and case of operating and maintenance purpose.