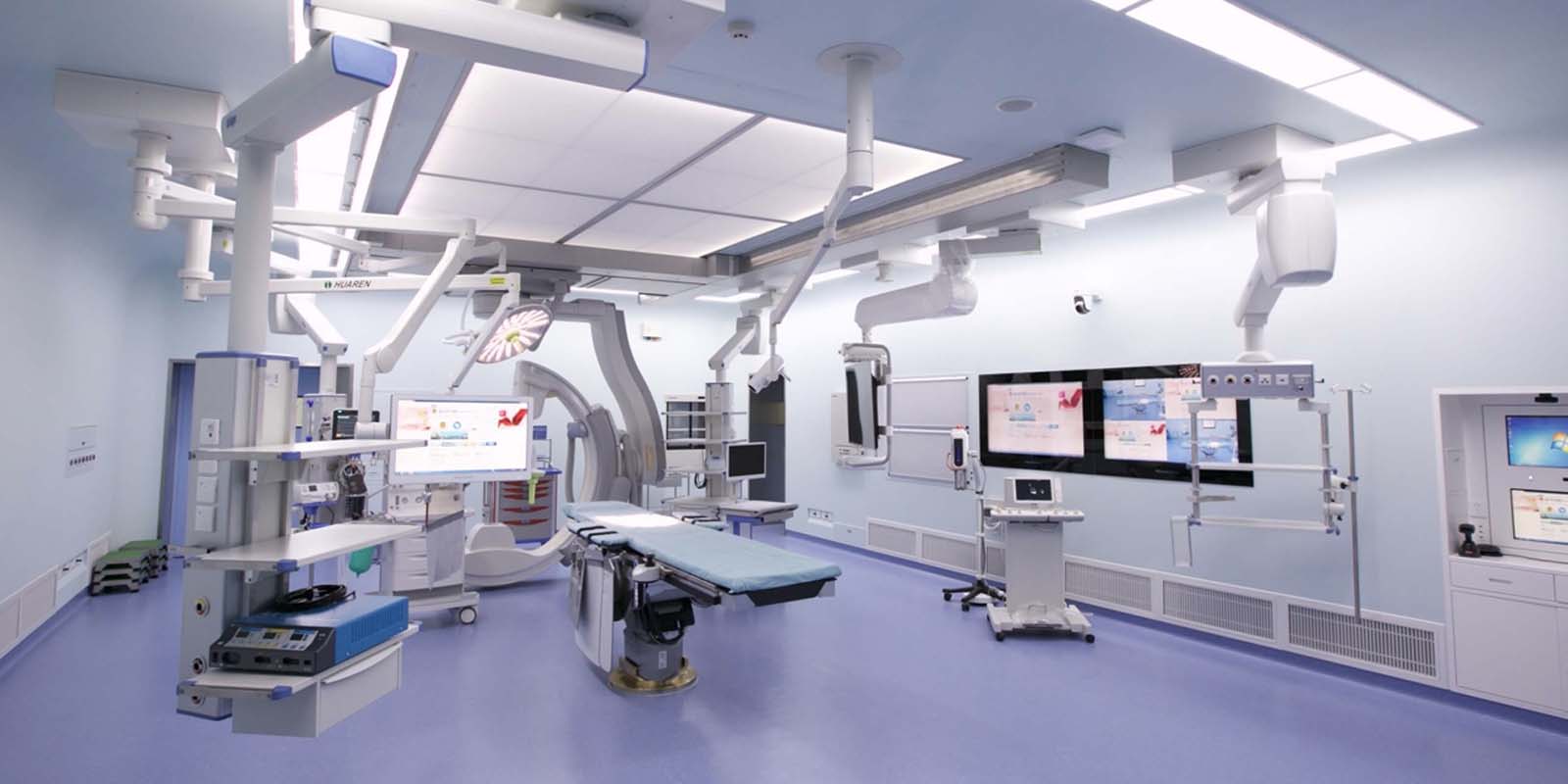 PPGI Modular Operation Theater
We manufacture a prominent quality Clean Rooms as PPGI cleanroom Sandwich Puf Panels. And with this higher quality products we do established a superior quality PPGI (Pre-Powder coated galvanized Sheet) Sandwich Puf Panels modular operation theater with the required complete HVAC system as treated air passes through ceiling suspended laminar air flow unit to control & maintains the operation theater environments like – Temperature, Related Humidity, Positive Pressure and Particle controls includes Surgeon control panel in OT complex, A vital ingredient in the creation of pre-fabricated PPGI Sandwich Puf Panels clean rooms wall panels and ceiling panels form a substantial part of our product offerings. Apex Industries PPGI Sandwich Puf Panels are manufactured in standard sizes & also be customized depending on the client requirement, and for viewing panels we use toughen & tempered / Plain clear glass (4-6mm) in place of the laminated glass is available upon request. Our modular panels can accommodate whatever plant layout. All parts are prefabricated, during erection, wall and ceiling panels are assembled, windows and doors are placed in specific position simultaneously and the required cut-outs or openings are made at site for lighting, filters, HVAC system, etc.
As your clean room requirements evolve with today's technology, our modular panels can also be modified to facilitate equipment or manufacturing process changes in future.

Double Glazed flush view panels



Removable & Re-Locatable



Fast and easy installation



Totally flush concept – Seamless joints



Silica gel filled inside the frame to moisture absorption



90 Degree angles cutting on the corners



Cost-effective & alternative to conventional construction



Built to drawing layout, minimal alteration required



Highly corrosive resistance, durable Specification



Panel thickness- 50MM/ 80MM/100MM



Insulation Puf (40 kg/M³) or Thermocol or Rock wool



Standard wall partitions are a composite



Construction of two skins Stainless Steel 304 sheets.