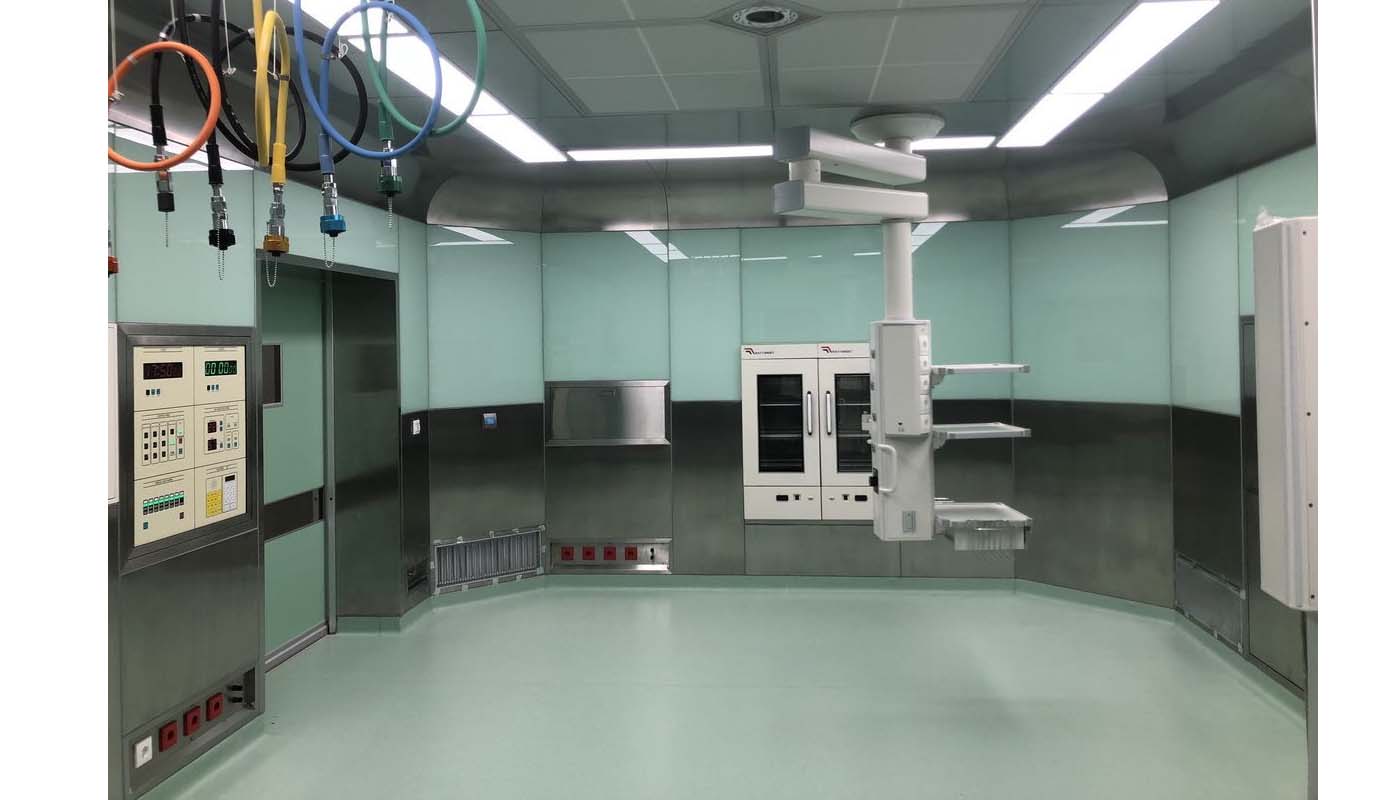 GLASS MODULAR OPERATION THEATER
We are a leading manufacturer of glass modular operation theaters with the prominent quality Clean Rooms as digitally printed glass cleanroom Panels. And with this higher quality products we do established a superior quality glass modular operation theater with the required complete HVAC system as treated air passes through ceiling suspended laminar air flow unit to control & maintains the operation theater environments like – Temperature, Related Humidity, Positive Pressure and Particle controls includes Surgeon control panel in OT complex, A vital ingredient in the creation of pre-planned glass panels clean rooms wall panels and ceiling panels form a substantial part of our product offerings. Apex Industries digitally printed glass panels are manufactured in standard sizes & also be customized depending on the client requirement, and for viewing panels we use toughen & tempered / Plain clear glass (4-6mm) in place of the laminated glass is available upon request. Our modular panels can accommodate whatever plant layout. All parts are prefabricated, during erection, decorative glass wall panels and PPGI ceiling panels are assembled, windows and doors are placed in specific position simultaneously and the required cut-outs or openings are made at site for lighting, filters, HVAC system, etc.
As your clean room requirements evolve with today's technology, our modular panels can also be modified to facilitate equipment or manufacturing process changes in future.
Apex Industries Glass modular operation theaters are using innovative glass-panel walls are designed to be ultra-hygienic and extremely functional, with the added benefit of creating a bright, colorful graphics with digitally glass printing process, and creating the sterile environment that is pleasant and calming for all who use it, the walls include recessed monitors, built-in desks, and workbenches designed to eliminate clutter, we plans for a conventional new theatre were well underway when the team were presented with a unique modular construction operating theatre concept, the cost of the Operation theatre didn't increase significantly from the original plans, and came with the added benefit of long-term flexibility, because the glass panels can be easily re-configured, and have all services located behind them, new services and technologies can easily be added. The whole layout of the theatre can even be reconfigured very simply by removing individual panels and adding walls to expand.
"The modular concept provided a way for us to future-proof our new modular operating theatre, this system allows for the adaptation of technologies as they change and improve so, in the long run, the dollar figures more than added up when compared to the overall long-term benefit, ultra-sterile environment means the potential for intra-operative infection is significantly reduced for patients, this is because the glass panel system is hermetically sealed with neoprene gaskets, so the glass surfaces are easy to clean. That, along with an embedded lining on the back of the glass panels, combine to create a space where 99.99% of dangerous bacteria are destroyed, this theatre is extremely functional and safe & easy to use.