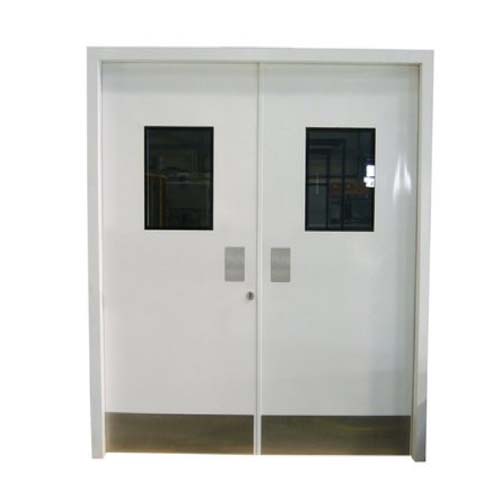 Apex Industries Ahmedabad – INDIA, all kind of fire doors manufacturer & Exporter of Fire Doors Our Fire doors are well-known as trustworthy, heavy-duty fire doors with higher grade and branded accessories used. Yes, we design, manufacture, supply and install wide variety of fire doors (with various specifications) for diverse sectors like commercial, industrial, institutional, hospitality, residential and etc.
Since we are specialized in offering complete solutions under one roof for all types of high-quality doors with more hygienic, easier to clean, more durable, and with a higher quality finish. Irrespective of your project location in India or across the world, we can manufacture, supply and install all types of doors to meet your needs (standard or customized).
Frequently Asked Questions
Q: Why are fire doors so important?
A: Fire hazards are unpredictable and it can kill or seriously injure people of the building and can ruin building structure. Fire doors provide life safety by stopping the spread of fire and smoke and allowing people to exit safely. 
Q: How are fire doors different to standard doors?
A: Fire doors will greatly reduce the spread of fire throughout the building and therefore give people extra time to escape where standard door wont' help in case of fire accidents.
Q: When are fire doors required?
A: Fire doors can withstand blaze, smoke and hot gases and render safe movement for building inhabitants and emergency services in the event of a fire. 
Q: What is a fire door and what does a fire door do?
A: Fire door is known as passive fire protection system for every building. When fire door catches fire, it resists the migration of fire from one open space to another and hence save life and less damage to structures.
Q: Do you supply and install fire doors?
A: Yes, along with designing and manufacturing, we also supply and install all types of fire doors for various types of establishments.
Q: What fire ratings can I get?
A: You can get fire doors FD 30, FD 60, FD 90 and FD 120, with fire ratings 30, 60, 90 and 120 minutes respectively.
Q: Do you manufacture custom fire doors?
A: Yes, we are well-known as customized fire doors manufacturers in India for all types of commercial, industrial, residential fire doors and its associated hardware accessories/products.
Q: Why we need to install fire doors?
A: Because, installing fire doors in buildings prevents accidental fires and make your premises safe from fire.