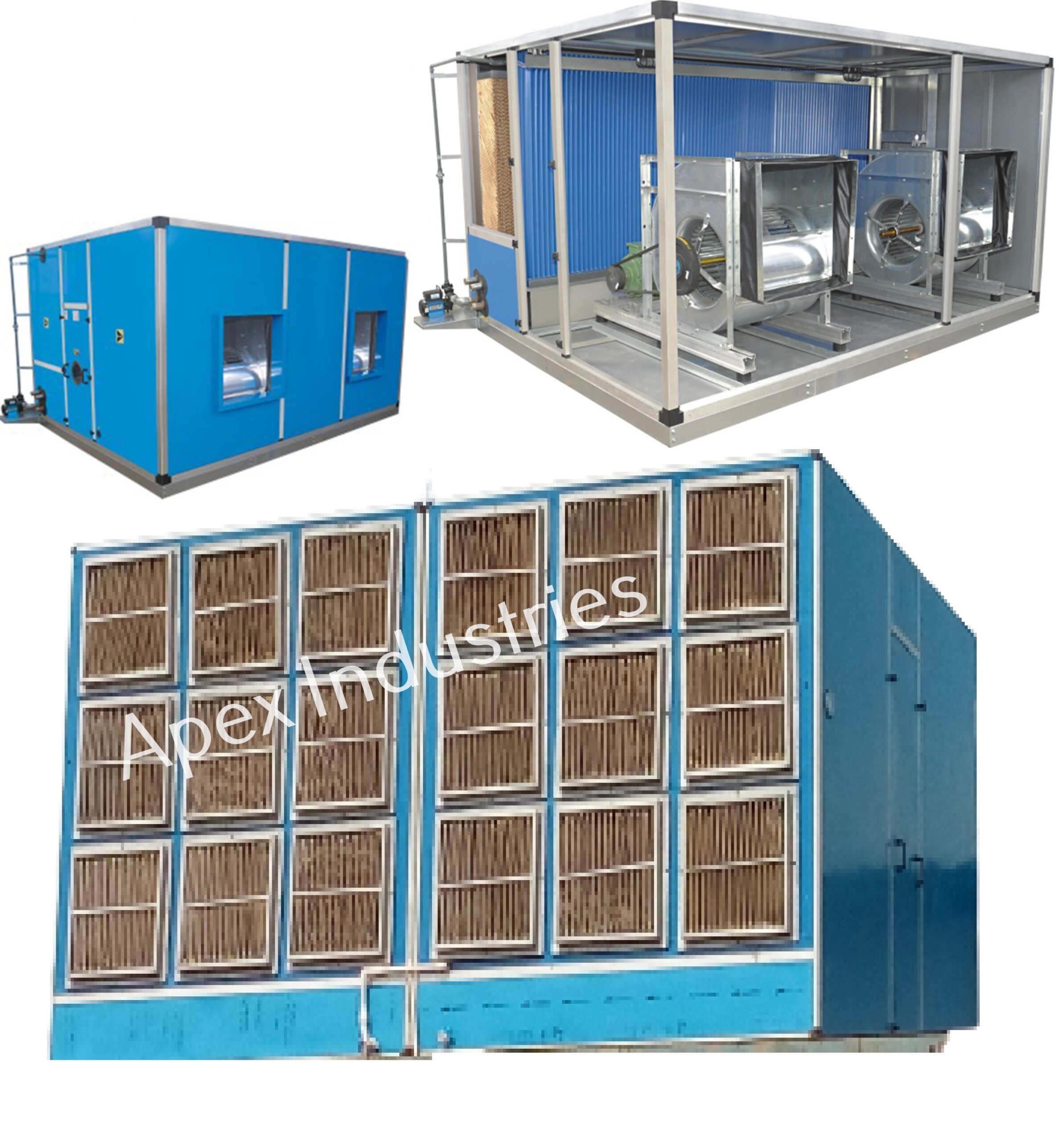 Industrial Air Washer Manufacturers and Suppliers in India
Apex Industries – Industrial Air Washer System / Industrial Air cooler

Th Apex Industries is counted amongst the proficient manufacturers, exporters and suppliers of a wide range of Industrial Air washer or industrial Air-Cooling Systems. This system is manufactured by our talented professionals with utmost precision by utilizing superior grade components / equipment in accordance with the set industry norms. An Air Washer System is a piece of equipment that is designed to improve air quality by scrubbing the air that moves through it and adjusting humidity levels to keep the environment consistent. Air Humidification System are used as part of climate control and air quality systems.
Product Description: Air Washer, an air-cooling equipment is manufactured by us in both single and double skin construction with compact, low height with multi-centrifugal fan design. Double skin units are available with aluminium profile. The new, innovative designs guarantee predictable performance, long life expectancy and near zero maintenance.
Applications: Supermarket, Office, shopping mall, Showroom, Restaurant & Bar, Conference Hall, Industries, Green House, Generator Room and even in your Home

Advantages & Features: Specially designed distributor tray for uniform water distribution. Very high efficiency ( upto 90%) with 'Cellulose Paper' cooling pads Variable humidification of the supply air for partial saturation.

· High degree of humidification

· Low pressure drops
· Modular type
· Easy to maintain
· Removable Panels & Space Saver
· Available in various sizes / Range
· High Static fan for high efficiency filters
· Whether Proof
· Quiet & Vibration Free
· Easy to install & Service