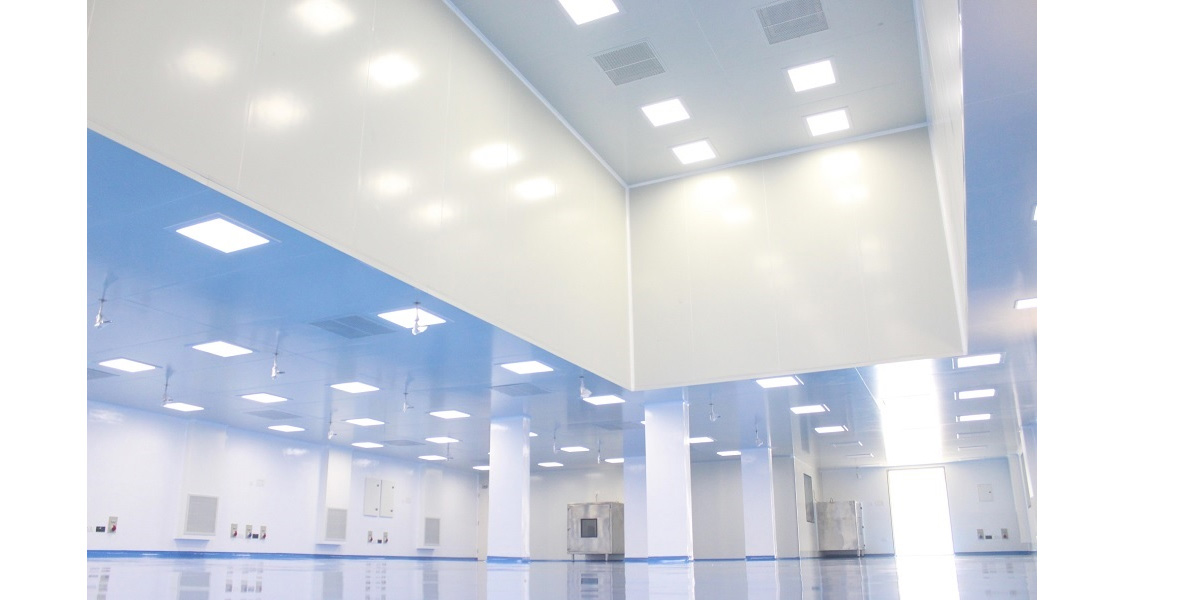 PPGI Cleanroom Ceiling Panel
Apex Industries Manufacturing and exporting a wide range of clean room Modular Ceiling panels in the industries to put up a range of modular clean room application. Considered for Pharmaceuticals, Healthcare, Biotechnologies, Food Industry application that required a flush wall surface with bent corner for comfort of cleanings, nonporous surface, and resistances to microbial and fungal development. Considered to meets the specification for Class 100 to 100,000 (Cleanroom Standard ISO 5, ISO 6, ISO 7 to ISO 8) environment.
Also, our products cleanroom panel used in the microelectronic and nanotechnology industry, this system is ideally for application requirement for bulk head rigidity or environment require non-flaking, and anti-statics wall system.
Cleanroom Puf Panel Consist of Following subcomponent: Cleanroom Window, Coving, 3D Corners Piece, 2D corners piece. Flexible walk able and non-walk able false rockwool ceilings can be install on highest of the walls panels complete suspension systems. These are false ceilings could accept a dynamically weight of 150 Kg/Square Meter. Lighting fittings and HEPA filter terminal is completely integrate in the ceilings panel with entrance from the upper.

Consistent performance

Sturdiness

Light weight